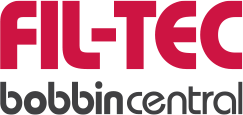 The Beginning
Fil-Tec's online store, Bobbin Central, was founded after we invented the magnetic core bobbin. Over the past decade it has grown to become the destination for all quilting and embroidery products.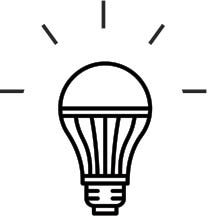 Our Brand
We evaluated our brand and discovered…

We are Innovative
We are Quality
We are Customer-Oriented
We are Modern

Your Modern-Day Haberdashery
We wanted to rename Fil-Tec's online store to something that represents our growth and our brand.
hab

er

dash

ery

noun
a shop known for selling thread and notions to sewers.

But Before That
Fil-Tec was founded in 1978 and has spent the last 40 years innovating the fibers of your life. In your home, our sewing thread products can be found in your sofa, mattress and comforter. You will find our embroidery threads decorating your favorite shirt or hat. At night, our wicks illuminate the candles in your home. Our cable and fiber-optic yarns help deliver electricity, internet and phone service for homes and businesses worldwide. Our specialty filtration products are critical components to the systems that clean and protect our environment. And you depend on our high temperature materials in the furnace that keeps you warm. Fil-Tec, committed to improving the fibers of your life.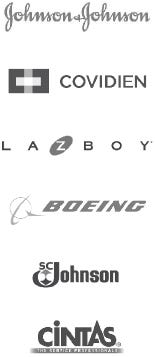 Fil-Tec's sewing thread and yarn division is known as a supplier to industry leaders worldwide for a versatile line of products. These products include bonded sewing threads, ready-wound bobbins, dental floss, and coated fiber-optic yarns. A few of the companies that rely on Fil-Tec include Johnson & Johnson, Boeing, La-Z-Boy, General Electric, Cintas, Covidien and SC Johnson.
FAQs
Question: How do I pronounce 'Hab+Dash'?
Answer: Hab and Dash
Question: Why is Fil-Tec Bobbin Central changing its name to Hab+Dash?
Answer: Bobbin Central launched when our division was only selling bobbins. We have grown into so much more and have become a destination for all things related to quilting and embroidering. We wanted to rebrand and rename our division to encompass our growth.
Question: Is Hab+Dash no longer going to be a part of Fil-Tec?
Answer: Hab+Dash is still a division of Fil-Tec. The only change that's happening is the name of our online store.
Question: Are the products that Hab+Dash is selling going to change?
Answer: No. Nothing about our products or how they are manufactured will change.
Question: Are customers still buying direct from the manufacturer?
Answer: Yes.
Question: How will customers shop for our products?
Answer: Our online store will have a new URL – www.habanddash.com. After we launch, any customers who try and go to www.bobbincentral.com will automatically be redirected to our new URL.
Question: Will Hab+Dash still have a rewards program?
Answer: Yes! We will still have Stitch Rewards. Nothing will change with this program.
Question: Will habanddash.com remain wholesale only?
Answer: Yes. Our website will be wholesale only. Customers with Tax IDs will be able to create an account and order directly from the website.

Hab+Dash, a division of Fil-Tec, started with the invention of the original magnetic core bobbin, Magna-Glide. We are a proud USA manufacturer, always striving toward quality and innovation. With four manufacturing plants and several warehouses, our mission is to get premium products into the hands of all quilters and embroiderers. Our wholesale site is dedicated to offering our own American-made top thread and bobbin products as well as the best-sourced accessories and notions for commercial embroiderers, long-arm quilters, and retail sewing shops.
After the creation of the Magna-Glide bobbin, we wanted to meet the needs of our customers by developing and manufacturing a more consistent, higher performance top thread for quilting and embroidery application. Our initial vision was a top thread that complemented our Magna-Glide bobbin for the perfect sewing experience top to bobbin. After 4 years of development, and with invaluable input from our customers, we launched Glide top thread. We continued to listen to our customers and developed other fiber types of top thread and pre-wound bobbins to become a single-source supplier for all embroidery, quilting, and sewing needs.
Your passion is our passion and we are continually committed to making every experience with us the best it can be by providing quality products, fair prices, and exceptional customer service. We are truly honored to be part of every stitch of your life.