---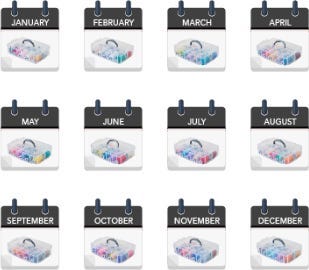 HOW IT WORKS
Encourage your customers to sign-up for a Thread of the Month program within your shop.
Organize a system for tracking your subscribers.
Order the quantity and type of kits you need each month based on number of subscribers to your program. See further ordering details below.
Distribute monthly thread kits to your customers
---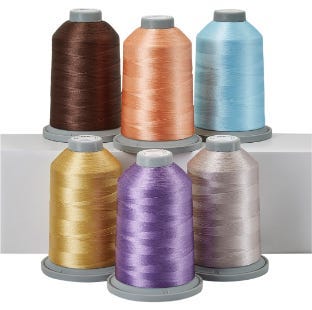 BENEFITS
Easy way to get Glide into the hands of your customers and keep them coming back to your store each month.
Cater to different customers with two unique programs for Glide mini and king spools.
---
HOW TO ORDER
H+D wants to ensure we can manufacture and deliver kits on time for our customers to handout throughout the appropriate month. The kit option will be changed on the website on the first business day of each month and remain on the site through the duration of the month. We will only display the next month's kit.

For example, from May 1 to May 31 you will be able to purchase June's Thread of the Month Kit. From June 1 to June 30, you will only be able to purchase July's kit, etc. Please make sure to login and purchase each month's kit on time. Once we transition to the next month's kit, you will not be able to purchase previous month's kits.